We help students think successfully–in the classroom and in life.
Since 1975, we have developed evidence-based cognitive lifeskills courses. Now, we have infused our cognitive restructuring model into early intervention and prevention courses.
ELS Courses
Early Intervention/Prevention Cognitive Behavioral Lifeskills
What People Say about ELS
The administration side of Lifeskills Link is incredibly user friendly and straightforward. For someone like myself who has multiple spinning plates at once, it's very helpful to be able to quickly sort and review the students' responses and issue course completion certificates.
Executive Assistant, Student Services
The Positive Thinking Skills class has been great for the students of Dixie High School and I hope we continue to offer it in the future.
I was able to participate in the Positive Thinking Skills Course with my son. I found it to be very relative in today's society. I appreciate the message of people being responsible for their own actions regardless of their upbringing. I wish this program was available when I was a kid. I support this program for all schools.
Our staff said that was the best training we have ever held at our school!
Education Lifeskills has been a program I've been looking for to provide restorative outcomes to our students. Lifeskills courses, in conjunction with counseling services, have been a gamechanger for our administrators and counselors looking to keep students engaged in school. Our 3-month pilot has gone very well, and we look forward to embedding the program into our daily student supports (socially, emotionally, and behaviorally).
Student Services Director
My experience: The curriculum was so helpful to my students, because Education Lifeskills gives them opportunities to be real in real situations. This has helped them be successful in applying the skills, and also figuring out what their peers are going through. I am thankful that I was able to use it.
Gang Prevention Coordinator
We have implemented the Positive Thinking Skills course into our alternative high school, and the conversations we are having with our students about their own thinking errors and the choices they are making on a daily basis have been incredible! The students relate to the material in a very tangible way, and their takeaways have been profound. Additionally, we have used Education Lifeskills as an intervention during our discipline proceedings with students and have had great feedback from parents and students alike as we have provided an intervention instead of just suspending or using other forms of punitive discipline.

Innovative Schools Summit – San Antonio
December 1, 2022 – December 4, 2022
The ISS
(Innovative Schools Summit)
Conferences provide a space for K-12 educators and consultants to exchange ideas on best practices and research-backed education methodologies. ACCI Education Lifeskills will be attending the 2022 ISS conference held in San Antonio from December 1 – 4. We hope you will by and see us in the exhibit hall.
Innovative School Summit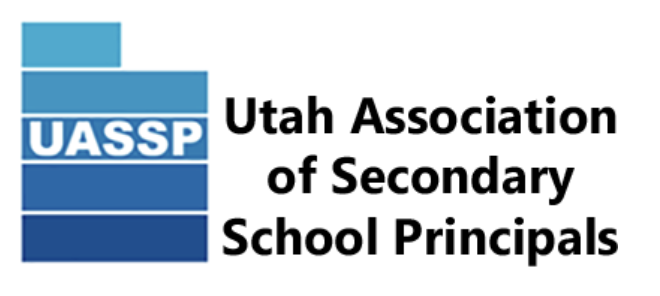 Utah Association of Secondary School Principals
Mid-Winter Conference, St. George UT January 23, 2023 – January 25, 2023
UASSP brings together Jr. High and High School principals and assistant principals to provide leadership development, network, and identify solutions. Education Lifeskills is proud to be an exhibitor and sponsor for this conference. We will be focusing our conversations on the effective implementation of restorative practices.
UASSP

Equity Immersion Joint Annual Conference
Joint Annual Conference November 18, 2022 – November 20, 2022
The
Joint Annual Conference
is an education conference held annually in November as a partnership between IASB (Illinois Association of School Boards), IASA (Illinois Association of School Administrators), and IASBO (Illinois Association of School Business Officials). This year, Shawn Moore will attend the Conference as an Education Lifeskills consultant. If you are attending, stop by and say hello.
Illinois Association of School Boards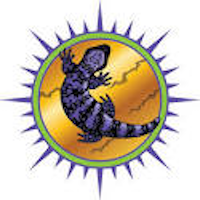 Lava Ridge Intermediate School
Restorative Practices Programming November 3, 2022 – November 3, 2022
Lava Ridge Intermediate is located in Santa Clara, Utah (Washington County School District) and includes both 6th and 7th graders. The Education Lifeskills program will be used in conjunction with their discipline framework with Tier 2 and Tier 3 students.
Lava Ridge Intermediate

2022 SEL Exchange Summit
1 PM EST October 13, 2022 – October 13, 2022
This year, ACCI Education Lifeskills is a sponsor for the Social & Emotional Learning Exchange Summit!
Virtual SEL Exchange

Implementation Training – Thornton Fractional SD – 215
Lansing, IL October 6, 2022 – October 6, 2022
Education Lifeskills implementation training will be provided virtually to the staff at both Thornton Fractional North HS and Thornton Fractional South HS. The educators and administrators who are involved with student behavior and student discipline will be in attendance and equipped with access to the Lifeskills Link platform. The training will focus on how to use the Education Lifeskills in a restorative way, how to check and connect with students throughout the program, and identify opportunities to help students develop positive thinking skills.
Thornton Fractional SD – 215

Chandler Unified School District
ELS Restorative Practices & Lifeskills Link Program Implementation September 30, 2022 – September 30, 2022
Chandler USD has been using the Education Lifeskills Program & Courses primarily with student-athletes who have tested positive or who have been caught using banned and illegal substances or drugs including vaping. Given the successful outcomes in helping student-athletes return to their sports and activities, the program is now getting implemented with Tier 2 students in all 15 high schools and middle schools. Each school will be represented at the training by a behavioral specialist and administrator.
Chandler Unified School District

Boys & Girls Club of Wisconsin Rapids
Lifeskills Link Program Training September 12, 2022 – September 12, 2022
The boys and girls club is utilizing federal funding sources to develop the capacity of their youth to enter the workforce as they transition out of high school. Training will be provided to staff who will be administering the Lifeskills Link program and utilizing the Elevation –
Cognitive Employment for Teenagers
course as well as the
Positive Thinking Skills
course.
Boys & Girls Club of Wisconsin Rapids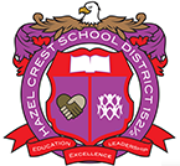 Restorative Practices PD – Hazel Crest SD 152.5
Hazel Crest, IL August 29, 2022 – August 29, 2022
The Education Lifeskills team will deliver the Rooted In Restorative Practices workshop to the educators and administrators of Hazel Crest SD 152.5. This workshop will equip staff with timely intervention tools that are based on the principles of effective relationship building.
Hazel Crest SD 152.5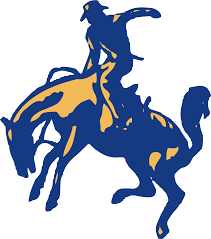 Pima Unified School District
Education Lifeskills Program Training August 24, 2022 – August 24, 2022
Pima USD sought training to equip school administrators and counselors with the Education Lifeskills Courses. Specifically, Pima will be using both the Tier 2 and Tier 3 courses to help drive the implementation and restorative practices.
Pima USD

Restorative Practices Professional Development
Freeport, IL August 22, 2022 – August 22, 2022
Freeport School District #145 is excited to partner with Education Lifeskills to introduce and guide the implementation of Restorative Practices district-wide. Both the Rooted in Restorative Practices and Growing Restorative Practices workshops will be delivered in person by Lisah Mo'unga (RP Facilitator), and Trevor Lloyd (ACCI Lifeskills President).
Freeport SD #145

Tempe Union HSD Restorative Practices Booster Training
Tempe, AZ August 16, 2022 – August 16, 2022
Rooted In Restorative Practices
Booster Training will be provided to
Tempe Union HSD
. As a part of their ongoing strategy to implement Restorative Practices district-wide, this training will focus on key restorative practices principles and corresponding implementation techniques.
Richard Long
will be on-site to provide this training.
Tempe Union HSD
The HIDDEN Opportunity In Student Discipline
Learn how schools are becoming more restorative by using the HIDDEN model with their discipline proceedings.

Re-Thinking In School Suspension
Cognitive-Behavioral Lifeskills Resources to move schools from a punitive discipline approach to a restorative one
Restorative Practice Professional Development
Restorative Practices are both preventive and prescriptive to address the issues presented in classrooms, common areas, and the campus at large.
Solutions
Our areas of expertise