The dangers of tobacco use have never been more apparent than they are today. Yet, there are still far too many teens experimenting with this (harmful substance) and suffering the consequences. Our goal at Education Lifeskills is to help teens safely navigate their teenage years and prepare them for adulthood. This goal extends to helping them be educated on tobacco use and give them the thinking tools to avoid a tobacco addiction. With this goal in mind, Education Lifeskills is releasing our brand new Tobacco Awareness Course. This course is the first of it's kind in Education Lifeskills wide range of teen focused course offerings.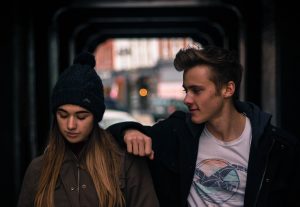 This course is designed for both prevention and early intervention for students who are considering or experimenting with tobacco use. All types of tobacco use are addressed including vaping, e-cigarettes, and chewing tobacco. Students are presented with several facts, stories and questions that help them see clearly the risks associated with tobacco use. Our courses are designed to help the student engage with content and create an interactive learning environment. Just like all of our courses, our Tobacco Awareness course is available in both printed hard copy format and online eLearning format. Our eLearning courses are also equipped with accessibility features to make the courses usable for individuals with many learning and physical disabilities. We at Education Lifeskills want to be able to provide courses that are successful for every student and take into account their unique challenges when it comes to learning.
Our courses are created using unique cognitive restructuring techniques. These cognitive restructuring techniques work to help change negative and self-defeating thoughts and behaviors, and pave the way for positivity to take their place. This type cognitive restructuring is an evidence based model that is used in all of the Education Lifeskills courses and our parent company ACCI Lifeskills. We believe that people are inherently good and that negative actions are the results of negative thoughts and behaviors. We know that these negative thoughts and behaviors aren't permanent and can be changed and replaced with positive thoughts and behaviors. This idea is what led our founder Larry Lloyd to create ACCI Lifeskills and subsequently Education Lifeskills.
For a complete catalog of our course offerings, and to learn more about our organization, visit our website www.educationlifeskills.com today.